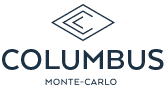 Pets are welcome
Not only do we welcome dogs and other pets at Columbus Monte-Carlo, we want them to have an awesome time at our hotel! ⁠ Just mention during reservation that you are coming with your dog and we will be happy to prepare a special welcome corner together with a little treat for your dog.
EXTRA FEES OF 20€ PER NIGHT : this supplement is for the deep cleaning of your room following the departure of your pet.
RECOMMENDATIONS FOR OUR GUESTS : your dog must be kept on a leash in the hotel. The dog cannot be left alone in the room and is not allowed at the swimming pool for hygiencic reasons. You will be held responsible for any damages caused to the furniture or the carpet.
Photo credits: @arlette.the.corgi, @spainwithlauren, @chihuauaprincess