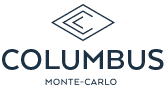 Your business retreat
A business retreat at Columbus Monte-Carlo allows you and your team to get away from your day-to-day office routine by offering a diversified program.
Our unique location on the French Riviera in Monaco's most authentic neighbourhood is the perfect home base for all types of team building activities.
On site at the hotel, a boardroom for up to 10 people or break out suites in diverse set-ups will cater to your needs. The polyvalent common areas at the Columbus Monte-Carlo can be privatized for your business event.
FOR ANY ADDITIONAL INFORMATION OR QUOTATION, PLEASE CONTACT OUR SALES TEAM :
ADDRESS
23 AVENUE DES PAPALINS, MC 98000 MONACO